Vision
Our portal aims to congregate the entire procedure of processing remittances.
We are a one-stop solution for all your India-abroad payments. From verifying documents to choosing lowest rates for your remittance, everything is in one place.
Motto
We strive to concoct a smoother experience for India-Abroad transactions.
In addition, you also get to save your hard-earned money that otherwise are spent on the margin that banks ask for.

11+ yrs. Experience in Business Advisory & Management

10+ yrs. Experience in IT Project Management

Rahul Krishnan
Head - Products
10+ yrs. Experience in Consulting, Product

Dhruba Khatua
Head - Forex Operations
26+ yrs. Experience in Forex & Advisory
How Does Our Process Work?
The service is fast and secure. All you need to do is
Step 1
Create your Remittance request
Step 2
Fill in Remitter & Beneficiary Details
Step 3
Upload & Get your KYCs verified online
Step 4
Block or Pay Full Amount Online or through Bank
Step 5
Initiate your Remittance
Step 6
Get real-time alert of payment credited
Services We Offer
We give you the facility to initiate the process of outward remittance.
After you lock in your currency conversion rate, you are asked to add the recipient of the remittance.
Get your documents verified on the portal itself and your money is ready to be wired.
Our Client Testimonials
Clients who presently using our services have shared their experience

Aftab Alam
« Awesome service »
Best service and great support from the team at each stage of the process. FXKART seems to be the best option for fast and cheap international money transfers.

Kedarnath Kulkarni
« Very Good, Easy and Lowest rates »
Great rates, good customer support, easy web interface. Strongly recommended.
In the Media
We have also been projected by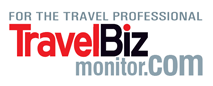 « FXKart, presented unique online foreign exchange remittance platform i.e FlyRemit.com to help travel agents. »
Know More
Contact Us
Send a Message, so that we'll contact you
Enter Mobile
Enter Valid Mobile
Enter Email
Enter Valid Email